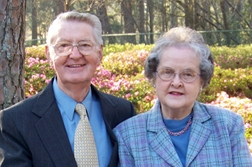 LOOK ABOVE, NOTICE THE SIX BOXES . . . click on the one you want. WHEN YOU CLICK ON ONE, A MENU BOX WILL BE THERE for you to choose what you want. CHECK ON ALL THAT IS AVAILABLE!
Revival in the Home Ministries offers ministry resources for individuals, families, churches, missionaries, and church leadership around the world. Many of these are of book length; there are study series, sermons, local church materials, helps for Sunday School teachers, discipleship materials, counseling materials, family resources and much more... all FREE OF CHARGE
New Documents:
Please feel free to call us a 706-737-5762 to order
or make inquiries by email.






We are now listed on the following sites:
Please click on the "Join Now" button to the left, to register to be on our regular e-mail mailing list. We will periodically send updates about new materials on the site, and testimonies about how God is using these materials in peoples' lives.
Copyright 2003... 2010
Revival in the Home Ministries
3306 Woodhaven Court
Augusta, Georgia 30909
706.737.5762 • email: edward@revivalinthehome.org
Dr. Edward Watke and Joyce Watke
Welcome to
Revival in the Home Ministries ...
this is a site with thousands of pages of documents.. FREE ministry resources for use in your ministry or church.